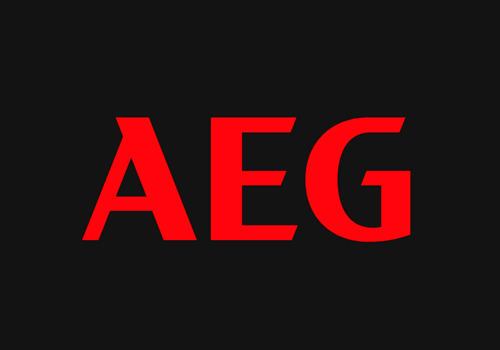 We thrive upon innovations that give you the ultimate feeling of mastery in your cooking, home and      laundry care. We see your needs of today - and foresee the ones of tomorrow - so you can achieve results that don't just meet your standards, but exceed them. We are AEG. And together with you, we are always an idea ahead.
Over 130 Years Of Innovation
AEG is relentless in its pursuit of always being an idea ahead. In 2017 we celebrated 130 years of bringing innovation into your home. Merging intelligent technology with responsive design by following the vision and design philosophy of AEG's Peter Behrens - perfection in form and function. We will continue innovating and are committed to carrying our legacy into the future.
Dimensions: 594mm (h) x 595mm (w) x 567mm (d)
Colour: Stainless Steel
71 litres capacity
16A connection fuse rating
2 Yr Warranty
A+ Energy Rated

Dimensions: 819mm (h) x 596mm (w) x 540mm (d)
Colour: Requires Fitted Door
8kg load capacity
1600rpm spinspeed
4kg litres drying capacity
2 Yr Warranty
A

Dimensions: 850mm (h) x 600mm (w) x 600mm (d)
Colour: White
Xtra Large Plus-9kg & over
Up to 24 hours delay start
5 Yr Warranty
A++ Energy Rating

Dimensions: 715mm (h) x 594mm (w) x 548mm (d)
Colour: Stainless Steel
Fan Assisted Oven (main)
Conventional Oven (secondary)
46 litres capacity (main)
40 litres capacity (secondary)
30A connection fuse rating
4.3kW total rated load
2 Yr Warranty
A/A Energy Rated

Dimensions: 850mm (h) x 600mm (w) x 600mm (d)
Colour: White
Xtra Large-8kg Load
Up to 24 hours delay start
5 Yr Warranty
A++ Energy Rating

Dimensions: 715mm (h) x 594mm (w) x 548mm (d)
Colour: Stainless Steel
Fan Assisted Oven (main)
Fan Assisted Oven (secondary)
45 litres capacity (main)
39 litres capacity (secondary)
30A connection fuse rating
5.9kW total rated load
2 Yr Warranty
A/A Energy Rated

Dimensions: 550mm (h) x 720mm (w) x 395mm (d)
Colour: Grey

Dimensions: 60mm (h) x 595mm (w) x 510mm (d)
Colour: Stainless Steel
2 Yr Warranty

Dimensions: mm (h) x mm (w) x mm (d)

Dimensions: 245mm (h) x 700mm (w) x 285mm (d)