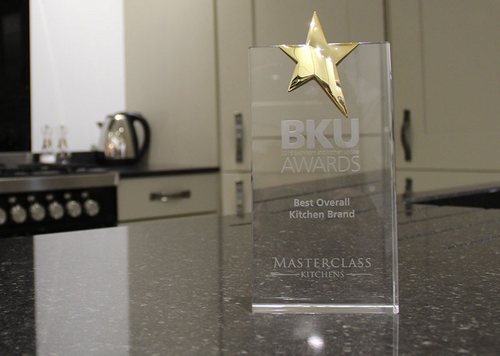 Carters with Masterclass Kitchens
Annual BKU Awards
We spent a long time in research before deciding on Masterclass Kitchens as our prefered kitchen partner when expanding into this exciting marketplace. Carters has become a major part of the retail domestic appliance industry since 1997. Masterclass Kitchens seems to us an obviously good forward thinking company that compliments our standing and approach.
The Annual BKU Awards took place in the stunning environs of Shakespeare's Globe Theatre, hosted by GP turned comedian and star of ITV's daytime quiz show The Chase, Paul Sinha.
Over 250 members of the industry turned out to see the stars of the bathroom and kitchen industry pick up their awards and celebrate the achievements of the past 12 months.
Masterclass Kitchens scooped the award for Best Overall Kitchen Brand.
Reflecting on the evening's success, BKU's Carl Hearnden said: "What a fantastic night, congratulations to all of our 2016 winners. The early popularity of the BKU Awards points to a very exciting future for the event and its winners. I'm looking forward to seeing it grow."
Our customers are invited to view our new kitchens at our Preston Road , Brighton store where we offer a sophisticated computer CAD/CAM system to show you how our designs could enhance your kitchen traditionally thought as being the central and busiest room in the home.