Blomberg
Blomberg appliances is an exclusive brand to Euronics and therefore most appliances are only available through purchasing through a Euronics store. All Carters stores found in Brighton, Southwick, Worthing. Haywards Heath, Horsham and Storrington are full supporters of this concept and indeed have been voted Euronics store of the Year. Blomberg has recently won the Which? Best Buy Awards relating to a number of different appliances such as their integrated dishwasher, free standing dishwasher, heat pump tumble dryer and washing machines. Blomberg continue to exceed all expectations by bringing harmony into peoples homes. All freestanding Blomberg models are supplied with a standard 3 year warranty and a 5 year warranty on all integrated appliances providing great value for money and peace of mind. Please be aware this warranty is upon registration and only when purchased through a Euronics store.We have found that the built-in range has become a favourite in new kitchens allowing all appliances to be installed seamlessly behind kitchen doors. Please be aware this warranty is upon registration and only when purchased through a Euronics store. Why not consider the freestanding graphite range as customers are buying an increasing number of these models after viewing them in one of our stores or on this website.
Blomberg has also focused on creating environmentally conscious appliances, enjoying superb efficiency and using components that are 95% recyclable.
WASHING MACHINES, WASHER DRYERS
Blomberg washing machines and washer dryers offer practical, and quick programmes in large capacities. The fast full load wash programme can complete a 30°C wash in 28 minutes and the wash and dry programme can do up to 5 shirts in 55 minutes. All have LED Displays for easy control as well as Automatic Water Level Adjustment to ensure optimal wash results as well as saving money on water bills.
Click here to view Blomberg Washing Machines
Click here to view Blomberg Washer Dryer
Click here to view Blomberg Tumble Dryers
DISHWASHERS
Blomberg dishwashers provide a quiet, and energy efficient optima inverter motor to provide high performances. There intense wash programme use a higher 70°C wash and an increased pressure in the bottom basket. An adjustable upper basket, and folding plate supports can be used to make room for larger items such as large large dishes, pans and bowls.
Click here to view Freestanding Blomberg Dishwashers
Click here to view Built in Blomberg Dishwashers
COOKING
Appealing in their look and incredibly easy to use, Blomberg cookers bring calmness to your cooking and baking. Comping a quality build and a minimum of 3 year warranty in there cook appliances, there cookers have a high range o both fan and gas ovens as well as gas and ceramic hobs. Many of there range include cast iron pan supports on there gas cookers, and catalytic ovens, which absorb grease.
Click here to view Blomberg Freestanding Cookers
Click here to view Blomberg Built in Ovens
Click here to view Blomberg Built in Hobs
REFRIGERATION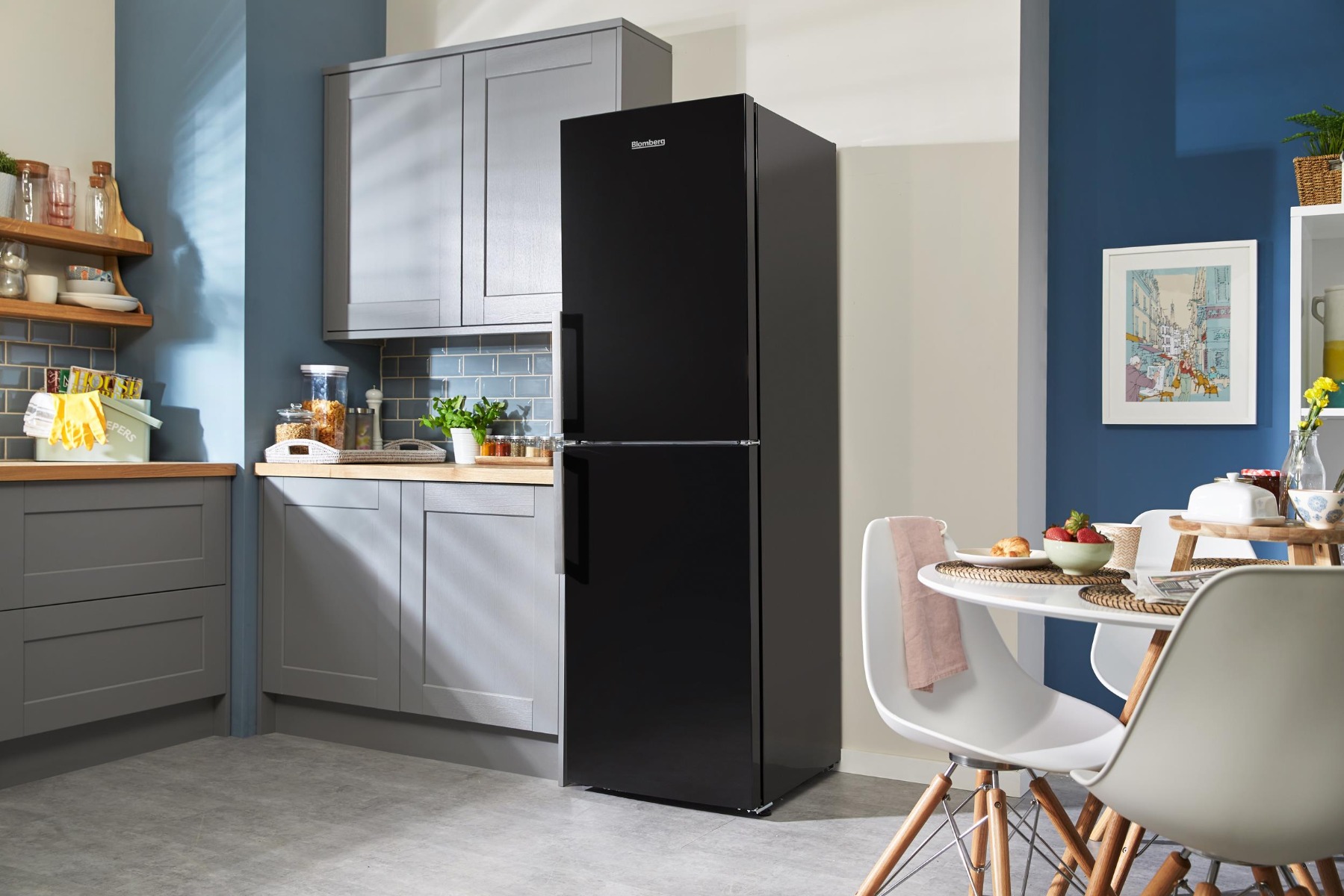 Blomberg fridge freezers provide a practical, and modern design with frost free freezers so you don't have to manually defrost ever again. The fridge freezer vary in sizes between 55cm to 91cm width, and in a range of colours of white, graphite and stainless steel. Many also contain a chrome wine rack, which can also fit 2 litre bottles, and blue light technology to keep the vitamin C in your fruit and vegetables.
Click here to view Blomberg Freezers
Click here to view Blomberg Fridge Freezers
Click here to view Blomberg Fridges