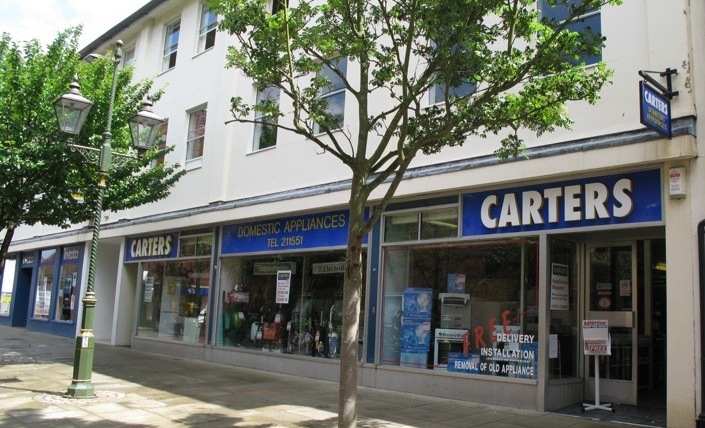 Carters Horsham Store
3-4 Medwin Walk, Horsham, West Sussex
Tel: 01403 211551
email: horsham@cartersdirect.co.uk
Electrical Appliances from Carters in Horsham
From washing machines, dishwashers and tumble dryers to ovens, fridge freezers, kettles and toasters, Carters in Horsham delivers unrivalled product choices from today's biggest brand manufacturers. We trade as a major independent retail organisation with a chain of outlets throughout the Sussex area including the historic market town of Horsham.
We are a multiple award-winning business with the accolade of ERT and IER Best White Goods Store on six combined occasions between 2008 and 2014. Carters also received the Euronics Store of the Year Award in 2010. Our experience and our expertise see our business recognised as one of the best by our customers and by leading industry giants.
Carters is a independent domestic appliance retailer based in Sussex. We have six stores all stocked with kitchen appliances that will look great in your home. Our range of all goods for sale at these local areas include items such as washing machines, tumble dryers, dishwashers, vacuum cleaners, microwaves, cookers, range cookers, kitchen hobs and all kinds of refrigeration. Our Horsham showroom has been a successful cornerstone for us since opening in October 1994. Customers love the friendly greeting given by Paul or Simon. Remember that our prices are very competiitive too! Horsham is fast becoming a destination town to visit especially in the weekend when there are many bands playing in the bandstand just around the corner. We have enjoyed Rock and Roll , Blues and Classical live music.
The annual Italian Horsham Piazza weekend held usually just after Easter over a hundred expensive Italian cars from Ferraris to Fiat500s on show. It is advertised as "The most exciting Italian Festival in the South of England". There are displays featuring 100s of Ferraris, Lamborghinis and other supercars. There are Italian motorbikes, and iconic Minis which are always a favourite! Why not spend some time in our Horsham showroom just a few yards from the main displays and then see these vehicles up close in their different display areas?
The biggest news for years has of course been the new John Lewis showroom to the west of the town. You will find most items for your home here including electrical appliances. We find it is good for people to enjoy competition between retailers and are pleased that turnover at our Horsham store has increased since the opening of the John Lewis store.
What is Horsham famous for? There have been many famous inhabitants over the years including Eric Thompson, the actor and narrator of "The Magic Roundabout" and Junior Campbell the lead guitarist of the Marmalade pop group. Click here to listen to a selection of their songs.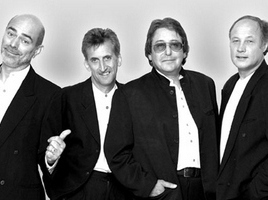 There are also many great places to visit. Leonardslee Lakes and Gardens as well as Warnham Nature Reserve are both a short drive away from the centre of Horsham.
Our Horsham staff are asked a lot of questions. These are a few good examples
Where do I find your Horsham store?
Our Horsham store store easy to find especially if on foot as it is easily viewed when walking in or out of the Eastern Carfax end of the Swan Walk shopping complex. Just look north at this point and you will see our store in Medwin Walk just 25 yards away. The Horsham Bedding Centre and Intoto Kitchens are further along this stretch of pedestrianised road. If in doubt just ask a local resident as we are well known in town!
Is all stock kept at your Horsham shop ready for delivery?
No, not all items. As we offer an ever expanding range of goods it has become necessary to store most items in a large 40,000sq ft warehouse just a few miles south in Storrington. This a good location for our Horsham customers who usually enjoy very prompt delivery.
I recently bought a Integrated Dishwasher from your Horsham Carters Store which was installed by your service company. Is the warranty covered by them or by the manufacturer?
Every major item sold by us at Carters is supplied with a warranty backed by the manufacturers. This period may be one, two, three, five, seven or even a ten year period of good cover. Give us a ring if in doubt.
Please tell me if your delivery team install and take away the old appliance as I would rather leave the job to the professionals!
There are seven delivery crews operating from our Storrington warehouse who will deliver to any address in the Horsham district. All crews are well trained and able to install most freestanding machines from washing machines to dishwashers, fridges and cookers. For your information all goods collected are taken to approved disposal facilities. Carters are keen to help our environment!
Do you match prices from other stores such as John Lewis in Horsham?
Yes at Carters we have a price match policy. We constantly look at our prices and try to offer our customers the lowest prices anywhere on the Sussex High Street. We believe our prices are very low but will attempt to match any High Street Store in Sussex on the day of sale, like for like including delivery, on every single item we sell. We have pride in being loyal to our customers as they are to us. The product must be in stock at the competitors store and be a current model capable of being purchased by ourselves from our normal sources. The only possible exception is when the appliance is an ex demonstration or discontinued model. We must be given sufficient information to enable us to check the price at the competitors store. In any situation however we will always endeavour to give the very best price even on a non like for like basis. So you can shop with us enjoying competitive prices in the knowledge that we will make every effort to give you the very deal in town!
There are so many new products coming to the market every year. Are your sales staff able to advise what is the best machine for my needs?
Our staff are required to attend training sessions held at one of our stores as well as thiose being held at various manufacturer locations. We have also attended sessions held in different parts if Europe so we do believe that we are able to help you. Ask any one of our sales team at our Horsham store in person or by telephone 01403 211551. They can offer helpful advice both before and also after the sale to ensure you fully appreciate the benefits of the domestic appliance now in your home. If we are unable to assist immediately we know people who can help with technical complicated questions!
WHEN LOOKING FOR DOMESTIC KITCHEN APPLIANCES, CALL US ON 01403 211551 TODAY !