OVENS
Smeg Ovens
Beautifully designed, Smeg built-in ovens are easy to use. offer a range of flexible cooking functions and features. allowing users to cook multiple dishes at once with no flavour transfer. Choose from Single, Double, Compact or Extra large ovens.
HOBS
Smeg Hobs
Fast reacting with powerful results, Smeg hobs combine high quality materials with cutting-edge technology. Available in a variety of shapes, sizes and cooking methods to match the aesthetics of your oven. Choose from Gas, Induction, Mixed fuel , Ceramic, Venting or Domino options.
RANGE COOKERS
Smeg Range Cookers
Experience unrivalled cooking performance with Smeg's outstanding collection of range cookers. Blending practicality with Italian style, from contemporary to retro. Powerful, long lasting and bursting with colour.
HOODS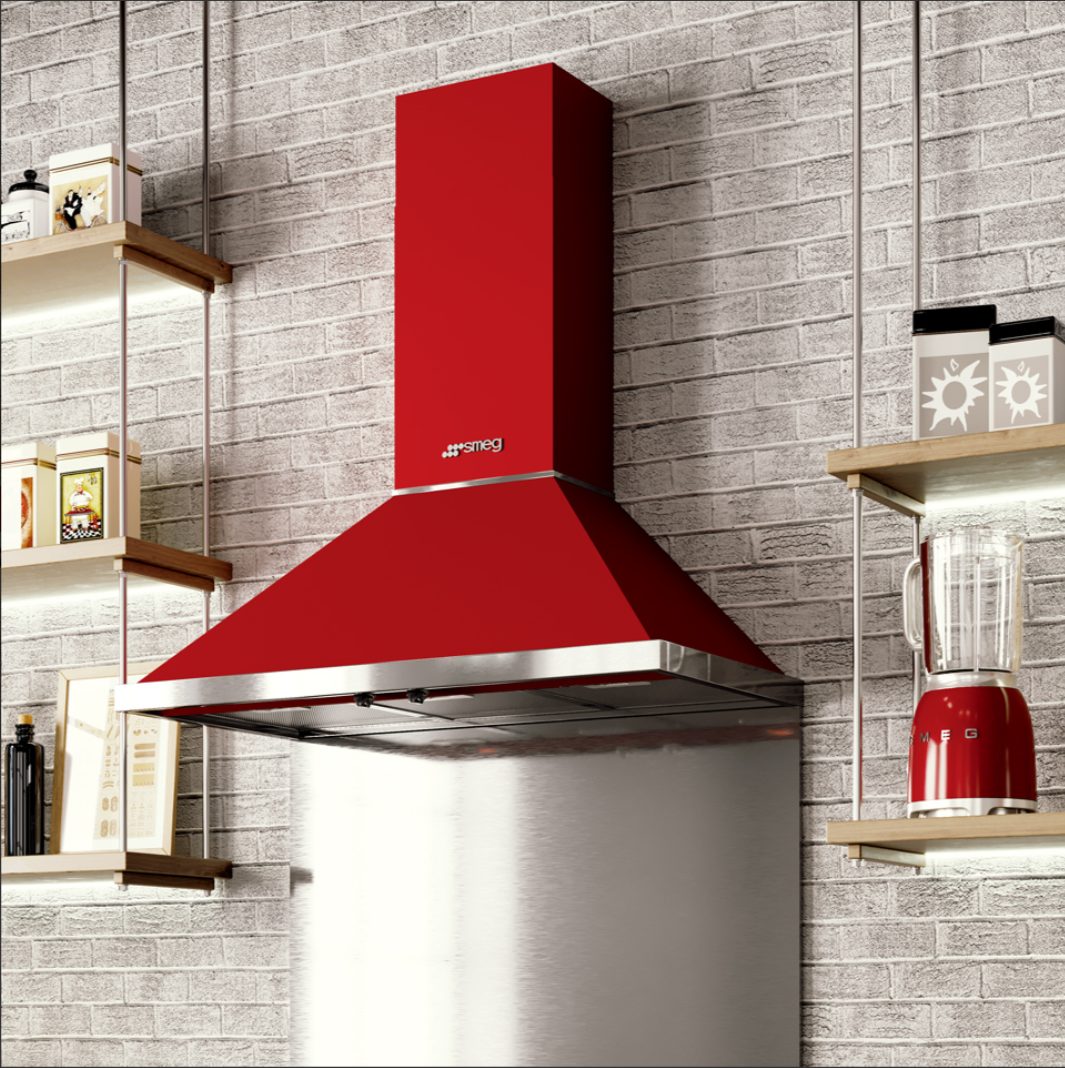 Smeg Hoods
Powerful extraction combined with low noise levels, Smeg hoods provide fast results whilst using the best materials. Choose from Wall mounted/Chimney, Island, Integrated, Downdraft or Ceiling hoods.
---
COOLING
Smeg Fridges & Fridge Freezers
Savour ice cold drinks and feast on the freshest food with Smeg's refrigeration range. Whether you want to make a statement with an iconic FAB fridge or need a large capacity built-in fridge freezer, Smeg ensures your groceries are always stored to perfection.
---
DISHWASHERS
Smeg Dishwashers
With their bespoke technology, Smeg dishwashers deliver exceptional cleaning performance and, with some dishwashers in the lineup using as little as 9 litres of water, they're doing their bit for the planet, too.
---
LAUNDRY
Smeg Laundry
Make light work of those dreaded laundry chores with Smeg washing machines, washer dryers and tumble dryers. Long lasting machines with a great build quality, guaranteed to care for your clothes.
---
SMALL APPLIANCES
Smeg Small Appliances
Add personality to the kitchen with a wide range of colourful small appliances. From kettles to coffee machines, Smeg's iconic retro design adds a quirky but nostalgic feel to your home.
Smeg AN UNADULTERATED LUXURY
Making coffee is an art form which requires the right tools. With Smeg small household appliances, you can find the perfect combination of design, tradition and innovation.
The coffee bean retains all its flavour only if it is whole. That's why true connoisseurs grind their coffee beans as needed, obtaining a coffee with an incredibly more intense aroma and flavour. In this process, which is so important and delicate, it is the coffee grinder that makes the difference, to bring out and preserve the quality of the selected beans.
---