Why Masterclass Kitchens are different
The Masterclass Difference: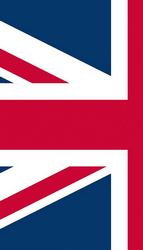 Quality in Numbers
60,000-Quality has always been important to Masterclass. We were so impressed by their modern 60,000 sq ft factory humming with the latest machinery.
14,000-There is a vast range of over 14,000 Masterclass cabinet options for you to choose from to help make your dream kitchen a reality.
1975-Masterclass has been producing kitchens in Great Britain since 1975.
400-Choose from over 400 different doors.
200-There are over 200 handles to add the finishing touch to your kitchen.
82-Masterclass is proud of the purity and depth to the 82 colours that help create beautiful kitchen styles.
28-Variety-Each one of the 28 Masterclass ranges has been designed with choice at heart.
15-There are 15 complimentary or contrasting cabinet colours to choose from.
10-Every customer will enjoy a 10 year warranty for complete peace of mind.
1-The kitchen is still the No 1 room in the home so why not treat it to a Carters Masterclass kitchen?