Your local Euronics dealer
Carters Domestic Appliances is a Euronics Retailer with six nearby stores. Our delivery crews are often delivering to households in Henfield usually to customers visiting our Haywards Heath, Horsham or Brighton stores and quite a number booking their goods online through this website. Keep a look out for for our brightly coloured vans in Henfield. They could be delivering Hotpoint washing machines, Bosch fridge freezers or Zanussi cookers at the very best prices to customers living near to you! Henfield is a pleasing rural market town dating from 770AD. It's rural setting, ancient commons and friendly shops and pubs make a great destination.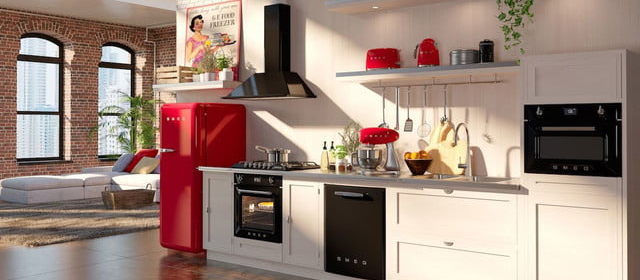 Carters Domestic Appliances is a great place to buy Euronics Washing Machines, Dishwashers and more
We offer great products at all our local stores to Henfield. Top Euronics manufacturers such as Beko, Bosch, Hotpoint, Miele and Zanussi are all represented. Choose between washer dryers, dishwashers, firidge freezers, cookers and more. All items have been carefully selected to offer great features and a better price tag! Energy ratings are also very important so customers can be confident that products shown in store and on this website are economical in use.
Why is the Euronics name so important?
Membership of this buying group is very important to us as it guarantees our prices being very competitive through use of the Euronics huge buying power. Euronics is now officially the largest electrical buying group in Europe allowing great deals to be made with manufacturers that are naturally passed on to our customers. Some ranges are exclusive to Euronics members such as Blomberg and Siemens Extraclasse. Models within these ranges are strategically selected to offer extra features whilst keeping selling prices as low as possile. 
Our Carters Euronics backed professional and award winning approach
Customers have every faith in our professional approach to trading as customer support is very high on our priorities. Our Euronics membership gives us access and support to dedicated channels that can resolve any issues in the shortest possible time in the rare event of a product breaking down shortly after delivery or within the expected lifetime of the product. We believe that Carters is the best electric oven supplier and general white goods store in Sussex!
Consider Carters as your best choice for Euronics tumble dryers, microwaves, dishwashers and other kitchen appliances.
Carters is a multiple award-winning business winning the national ERT, and IER 'Best White Goods Store' on six occasions between 2008 and 2015 and additionally being runners up many times before and after this date . Carters also received the Euronics Store of the Year Award in 2010 and remain a very prominent name in the organisation. It is worth noting that to reap the benefits of warranty options for the life of your new oven or microwave oven, that the appliance is regularly serviced and repaired by professional technicians should the machine breakdown. Every mechanical appliance will break down eventually but in the unlikely event of a failure or an issue with any item sold by us in first few years of use, we will every effort to return it to full working order as quickly as possible. Many of our appliances carry an extended 3-year and 5-year warranty on top of the manufacturers standard warranty; consider warranty options with care to ensure you get the best out of your new appliance Come and visit us or give us a ring! Choose your new washing machine or freezer from Carters with confidence, and in the knowledge that you and your appliance are in good hands with unrivalled ongoing customer service even after making a purchase from any of our stores or online. Our delivery crews will be as keen to get your new machine delivered and installed as soon as possible, so you can start to enjoy the benefits of world class technology, and innovative design driven by leading manufactures of kitchen white goods.