Euronics in Haywards Heath
Great Quality Domestic Appliances and Radios at Carters Domestic Appliances
We first opened a store in Haywards Heath to the public in 1987; you''ll find our newest Carters Euronics store is just a few yards away in South Road. This store is filled with every type of domestic appliances you could imagine whilst also doing a roaring trade in microwaves. Choose from top branded and trusted washing machines, fridges, fridge freezers, chest freezers, cookers, electric & gas ovens, dishwashers and more.
We stock well tested spin dryers that have been on sale for decades to the very latest appliances from the Uk's top manufacturers and always keep a good supply of Roberts Radios in stock.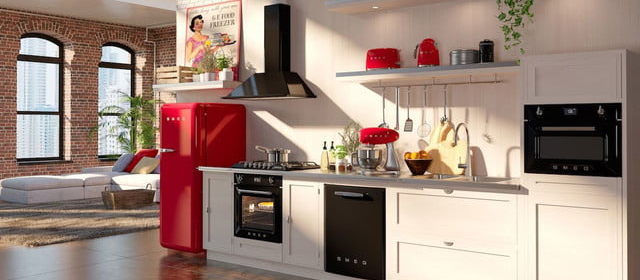 Enjoy the benefits of the huge buying power of Euronics
Customers in Haywards Heath and the surrounding areas are aware that Euronics is fast becoming a household name; help by the fact that the group is now officially the biggest electrical buying group in Europe, bar none! You really cannot get a better deal in kitchen white goods. By belonging to Euronics, Carters, are able to buy in at the lowest prices and these savings are then passed on to our customers. This is possible because of the huge buying power of Euronics.
Choose carters domestic appliances in haywards heath when looking for electric ovens, cookers, dishwashers, a chest freezer or fridge freezers. We stock a good range of microwaves at this store as well as washer dryers and washing machines
Buy with confidence at Carters
Come and visit our Haywards Heath store and let us show you the latest appliances designed to save time and money. Carters is a family retail company with six stores in Sussex, and we have been fortunate in winning multiple national awards. We know that we are offering what our customers are looking for in terms of the kind of goods we have on offer, our pricing, and our customer and after-sales service. Our on going reputation in domestic sales has earned us unrivalled respect amongst our growing customer base; we believe that the after-sales aspect of our business is just as important. Our customers are assured of service to the best of our ability not only on the day of sale; but, for many years to come. In the unlikely event of a failure, or an issue with any item sold by us in first few years of use, we will make every effort to return it to full working order as quickly as possible. Returning again and again, our customers are confident in being able to select their chosen machine or domestic appliance from the huge choice on offer, with the added peace of mind that comes with extended warranty options.
Unbeatable prices, prompt delivery
We believe our Storrington warehouse is one of the largest of its type in the country. Having this massive storage area allows us to stock the core Euronics models ready for prompt delivery to your home. These models come with market leading technical innovation and design concepts with price tags which are invariably unbeatable, either on the high street, or on line. Our delivery crews have been delivering in and around Haywards Heath most days of the week since 1987, and they are known for their friendly, knowledgeable service. No matter what kind of machine you are looking for, why not visit our Haywards Heath store? Alternatively, browse our products on our website, or call us on 01444 440260. Within 24hrs, you might just have the appliance delivered and installed for the best price available on the day.